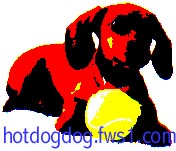 Welcome to the best
VIEWER SUBMITTED
Dachshund Pictures
AVAILABLE ANYWHERE!
---
These are the hotdogdog SHOWCASE winners
from July 2001 - December 2001
Thank you for coming to our site!
The pictures below are from our viewers! !
---
December 2001 Winner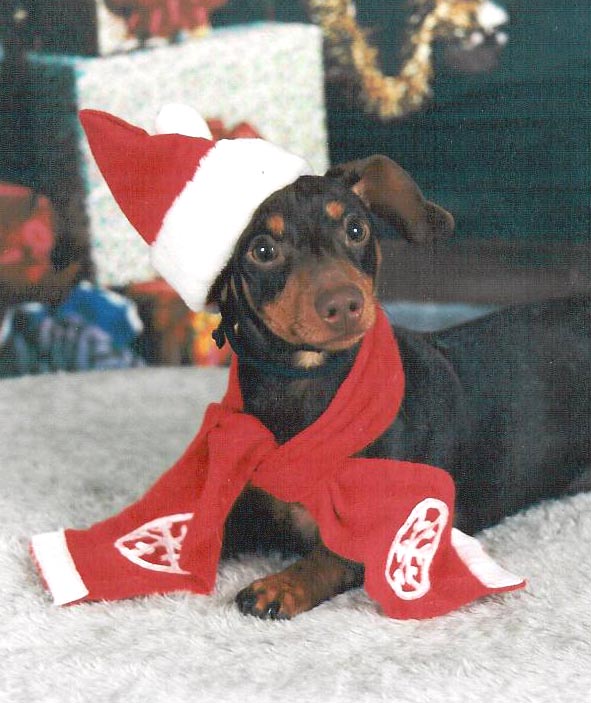 Coco is dressed up for the Season!
Submitted by K. McDowell of Kentucky
---
November 2001 Winner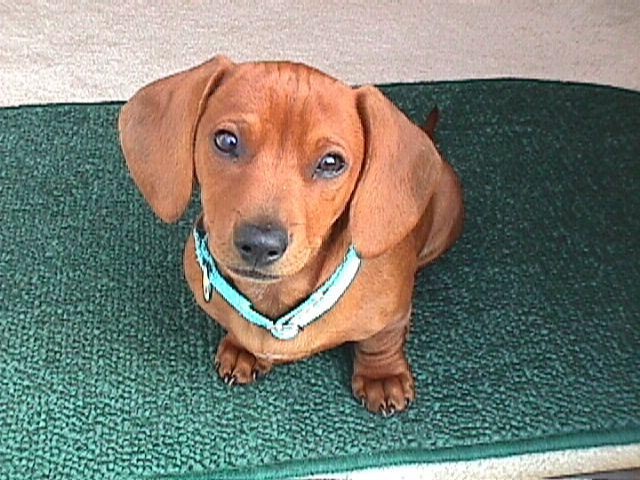 This is Dixie
Dixie is 4 months old here. She loves her squeaky toys & her owner's bed!
Submitted by Pam Chesnutt of Tuscaloosa, Alabama
---
Halloweenie 2001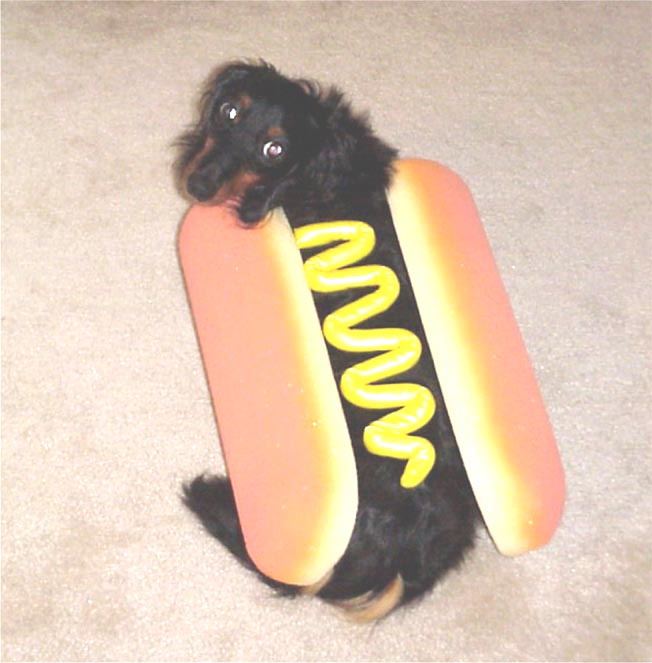 This is McNikki
She's a 4 year old from Houston, Texas and loves her buns!
Submitted by Kristine Little
---
September 2001 Winner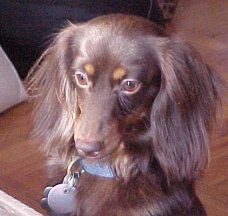 This is Martie
Martie is from the Bronx, New York.
He is described as a "cuddly buddy" by his owner, Raquel Hernandez.
---
August 2001 Winner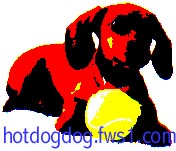 Winning Picture Removed 11-17-02
**Picture Removed 11-02**
Removal requested by submitter Belinda Carloni
---
July 2001 Winner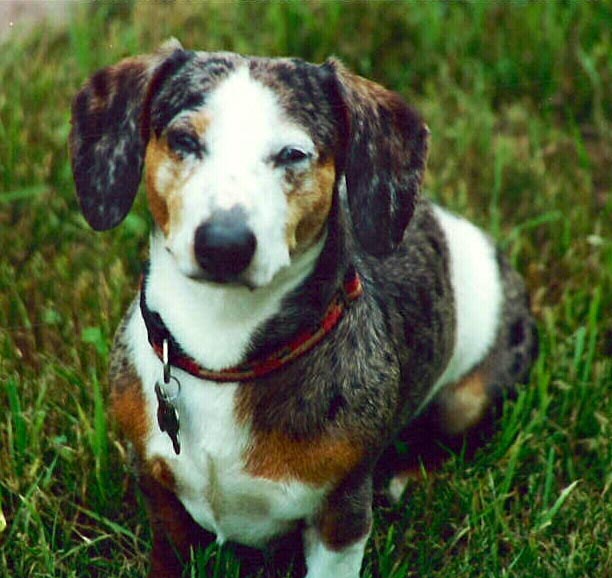 This is Picaso
According to his owner, Tara Weaver of Austin, TX, he has a great personality and a special arrogance when he walks!
---
Please help us continue our site!
Your photos are needed!
Don't be afraid to e-mail us your shots!
Its easy!
---
SIMPLE INSTRUCTIONS!
1. Take a photo. It can be a 35mm or a digital.
2. Save your photo in your computer as a JPEG file.
3. Send us an e-mail to hotdogdog@worldnet.att.net
including your JPEG file as an attachment.
We always send you a confirmation e-mail when we receive your photo.
---
When you kindly return to our site . . .
To help us count the number of visitors to this site . . . could you please enter our site through the "Home" page at hotdogdog.fws1.com
Thank you so much!